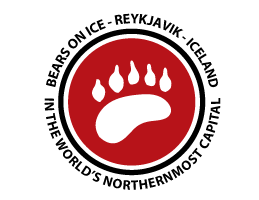 BEARS ON ICE is a bear event where bears, admirers and friends take over the Reykjavik´s gay scene for a few days around the beginning of September every year. It usually coincides with Labour Day Weekend in the USA. The 2018 event will start August 30th to September 2nd.
Visit BEARS ON ICE website for more information.
You can get Bears on Ice t-shirts and merchandise in our online store.