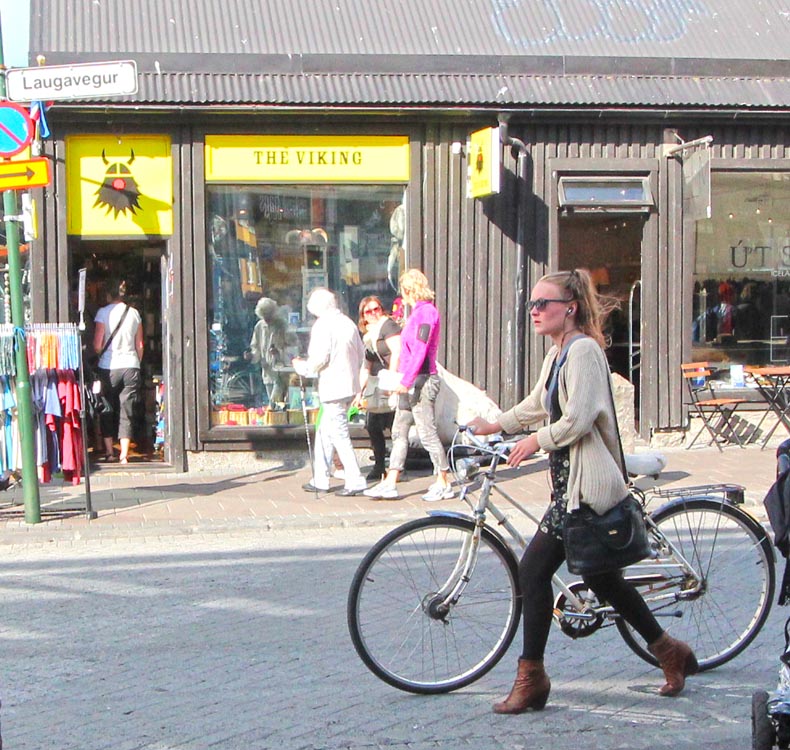 If you want to go shopping you have the option of visiting variety of small shops on Laugavegur which is the main shopping street in Reykjavik and is in the heart of the Reykjavik City center. Crossing Laugavegur and leading up the the 'big church' Hallgrimskirkja is a street called Skólavörðustígur. On Skólavörðustígur you´ll find many small gift shops and art galleries and is an excellent place to look for something interesting. Many cafes and restaurant are in the area so take your time to sit down and enjoy the scenery.
In Reykjavik you´ll find two shopping malls. The Kringlan Shopping Centre is located approximately four kilometres from the historic city center. Inside Kringlan there is just about anything visitors require, some 150 shops, restaurants and services as well as cinema.
Smáralind is a modern shopping mall which has more than 80 shops and businesses on three floors. It is the biggest mall in Iceland, a place where curious people and shoppers can easily spend the day with pauses at the many coffee places and restaurants in addition to one of the best movie theaters in Reykjavik and the Wintergarden at Smáralind where various shows, concerts and happenings take place.