Reykjavik Pride is within sight and we´re all getting more and more excited as it gets closer to it. Reykjavik Pride weekend kicks off Tuesday August 8th and finishes Sunday, August 13. Due to constructions in the city center, around Lækjargata and Arnarhóll the route of Reykjavik Pride Parade has been changed from previous years.
The parade starts at Hverfisgata by Ingólfsstræti and ends at Hljómskálagarður Park (by the pond) with an outdoor concert. This year´s theme 'LGBTQI art and artists', celebrating the rich culture of Icelandic LGBTQI artists who are known for boldness and for using their art as a platform to ask uncomfortable questions about their life and identity. During Pride there will be variety of events every day, covering LGBTQI+ related topics as well as concerts, lectures and dances.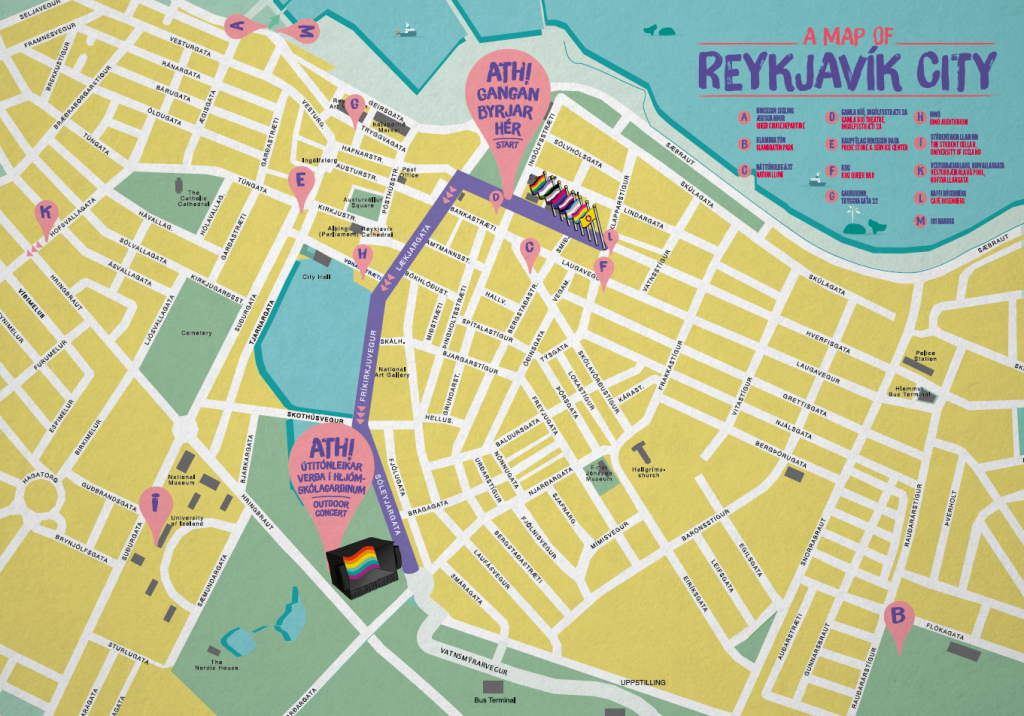 For detailed information about this year´s Pride and Reykjavik Pride program, visit Reykjavik Pride website Or download Reykjavik Pride Magazine.