The annual Reykjavík Bear weekend starts on Thursday when guests arrive from all to socialize, do some sightseeing and party of course. All parties are open to locals guys and visitors. Tickets sold in the reykjavikbear.is shop and at the door. Welcome party is free entry.
Opening party
It's time to meet and mingle with the bears! Come down and get a drink, get to meet bears from around the world and get your party group going! The party will open at 8 pm at Geirsgata 9.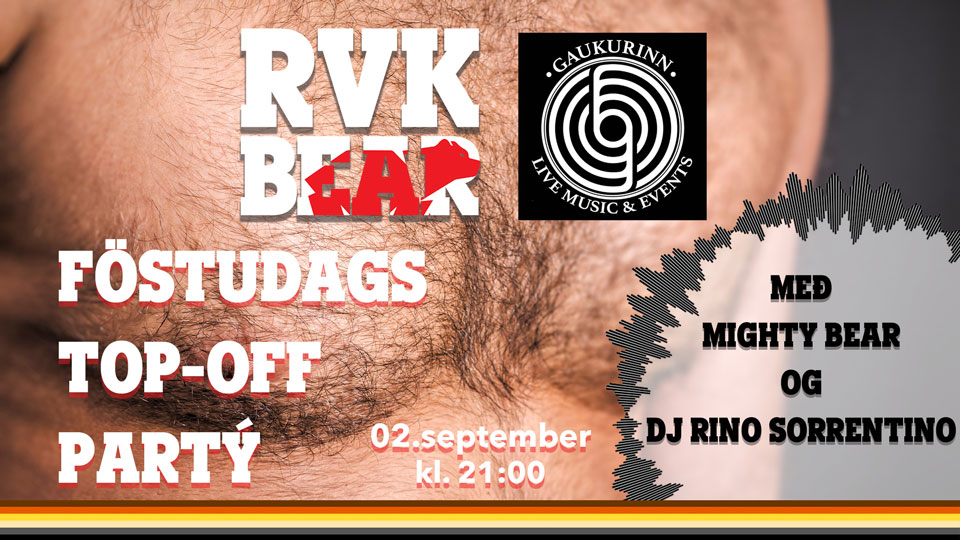 Friday Top-off! Party!
The Top-off! Party is back on Friday night where we start getting a little more frisky. Everyone is welcome (but not required) to remove their tops during the party and enjoy dancing to the sounds of our very own DJ Mighty bear who will make sure we have the right music vibes for the evening! The party will open at 9 pm at Gaukurinn bar Tryggvagata 22 second floor.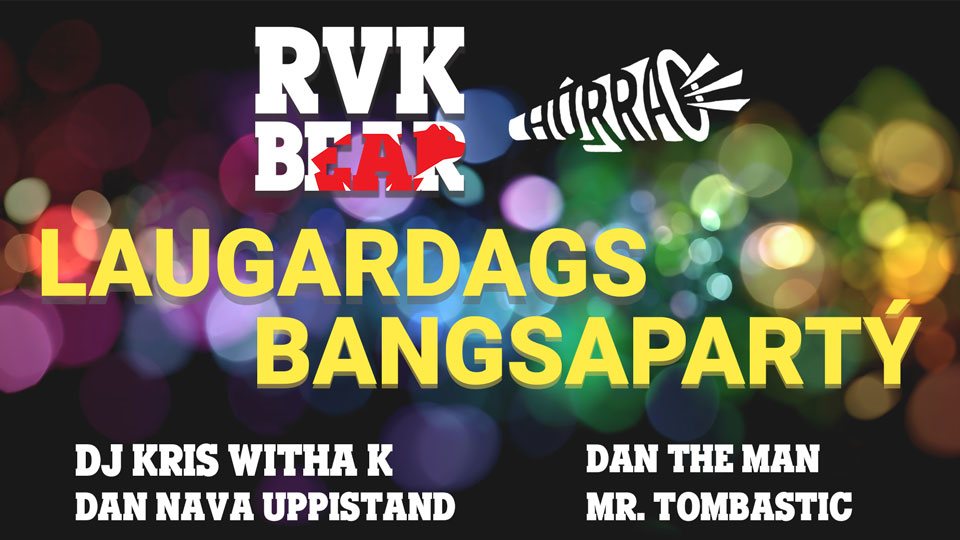 Reykjavik Bear Club night
The Saturday Reykjavik Bear club night. One last party with entertainment and great music at Húrra! a fantastic bar and music venue in the heart of downtown Reykjavík. DJ Kris with a K will join us from London and make sure we can dance the night away! The party will open at 9 pm at Húrra on the first floor of Tryggvagata 22.
Below are photos from last year's parties.
This gallery has a slideshow feature. Click on a thumbnail to view fullsize.
Opening party
Friday and Saturday parties
Photos by Páll Guðjónsson