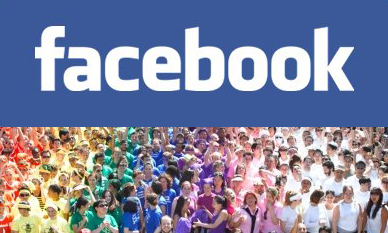 Facebook is the big thing online connecting people locally and globally. It´s the place to stay in touch with friends and family and reconnect with people you´ve not seen in a while. Almost everyone I know is on Facebook and new Facebook social & interest groups are being created every day.
One of the best thing about Facebook and the Facebook Groups are the member pictures. Almost every single member comes with a picture and is listed under his or her real name. Samtökin '78, The National Queer Association, has a group with almost 500 members and the group is growing bigger every day. It´s a great thing for those who are not yet out to see so many people who have come out to world as who they are and to know when you do you´ll not be alone in this world.
If you´re interested in joining some of the Queer Icelandic Facebook groups or meet some of the queer folks of Iceland check out the groups below:
Samtökin '78, The National Queer Association
Hinsegin dagar, Reykjavik Gay Pride
Q Félag Hinsegin Stúdenta, Queer Students
Strákafélagið Styrmir, sport and social group for gay men
Bears of Iceland, Bears, cubs and friends in Iceland
Trans Iceland, transgender people in Iceland
Verndarvættirnar, co-operation between the Icelandic section of Amnesty International and the National Queer Association
See you on Facebook!