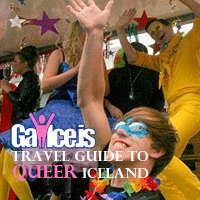 Not sure if the world´s northernmost gay scene is to be found here but Reykjavik is the world's northernmost capital. Known by many as the home of Bjork and Sigur Ros. It is a small city with only 120.000 people but about 2/3 of Icelanders live in greater Reykjavik area. It is easy to navigate the city whether by foot, bicycle, public transport or car. With a little bit of planning you should be able to explore the city of Reykjavik and see a little bit of Iceland as well in less than a week.
There are variety of daytours to choose from allowing you to see geothermal hot springs, geysers, lava,  volcanic craters and glaciers, all those things that makes Iceland what it is. And dont forget to visit the geothermal spa Blue lagoon which is simply a must thing to do. A visit to a local outdoor swimming pool is definitely also worth the experience as well.
Gay scene small, friendly and open
Reykjavik´s gay scene is small and you will notice a few things when here. First,  Icelanders go out very late so don't expect the bars and clubs to get overly busy before midnight. Secondly, the gay bars are also very mixed. Gay bars come and go and to quote some of the guide books out there, "gay bars in Reykjavik seem to close down before they open". The best way to stay on top of things is to check out Bars and Clubs section where we list places that are still in business.
The Queer Center (Samtökin ´78) run a a community center, The Queer Center, located on Suðurgata 3 open Tuesday evenings from 19:30 - 22.00 but check their website. 
If you fancy to sit down for an afternoon latte and delicious, fresh-baked cakes go to the gay owned and operated Café Babalu on Skolavorðustígur 22a (www.babalu.is). Its friendly staff and homey ambience makes it hard to leave!
Events
Variety of big and small events are organized throughout the year such as gay dances, queer bingo and concerts. Gay Pride is usually the second weekend of August (the third in 2019) and the local bear pride event BEARS ON ICE is end of August beginning of September, usually on the USA Labourday weekend. Rainbow Reykjavik is a winter pride festival in February, the 2020 dates are 13-15 February. (All events are listed on www.gayice.is). 
Reykjavik Pride (August)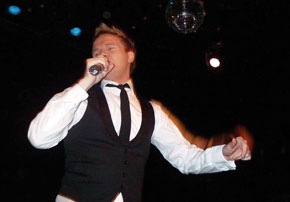 Reykjavik Pride is by far the single largest LGBT event which has grown to be among the biggest annual events in Iceland since first held 1999 (www.gaypride.is). 
The year 2019 is going to be a big one for queer society both in Iceland and worldwide. It's both fifty years from the Stonewall riots, and Reykjavík Pride's twentieth anniversary.
Fifteen hundred guests showed up for the first 'queer weekend' at Ingólfstorg in 1999. A year later twelve thousand people came to see the first Pride Parade. Today the parade is an annual event and one of the best-attended festivals in Iceland.
Now Reykjavík Pride 2019, bigger than ever, starts on Thursday, 8 August and runs for ten days. The schedule will include informative and entertaining events, culminating in the Parade and outdoor festival on Saturday, 17 August.
The parade is attended by thousands of people, lesbians and gay men, bisexuals and transgender people, friends, relatives, fellow citizens and numerous foreign visitors.
BEARS ON ICE (AUGUST / SEPTEMBER)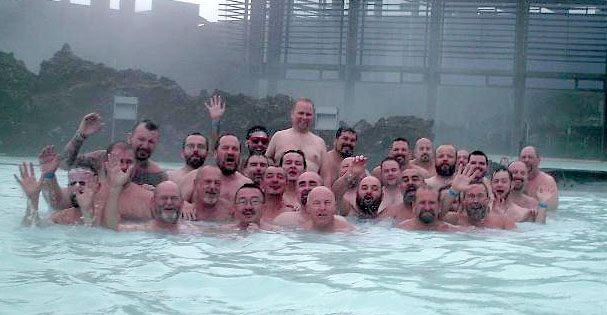 Bears and friends usually take over the local gay scene late August / early September usually on the USA Labor Day weekend. It is a fun and friendly event where bears and friends are able to enjoy the company of like minded guys and get to see a little bit of Iceland as well. Event program includes Thursday welcome party, has a Friday sight-seeing trip as well as Friday night party. On Saturday there is a trip to the geothermal Blue lagoon spa and during the evening the fun continues with the main BEAR dance and entertainment. Visit BEARS ON ICE website for more information about the event.
Rainbow Reykjavik (Feb)
Rainbow Reykjavik LGBT winter pride festival. Amazing nature, nightlife and northern lights in fantastic international and local company. Waterfalls, erupting geysers, tectonic plates, the most popular party of the season, comedy, singing, exciting activities, world class cuisine and geothermal baths all neatly arranged over 3 glorious days. This small pride festival is the perfect winter getaway and a great introduction to Iceland. The 9th annual Rainbow Reykjavik takes place from February 13th  until the 16th. 2020. The festival has welcomed guests from countries all over the world, including the USA, Canada, Germany, France, the Netherlands, Denmark, Sweden and Norway to name a few.
  Visit Rainbow Reykjavik for more information about the event, program and tickets.