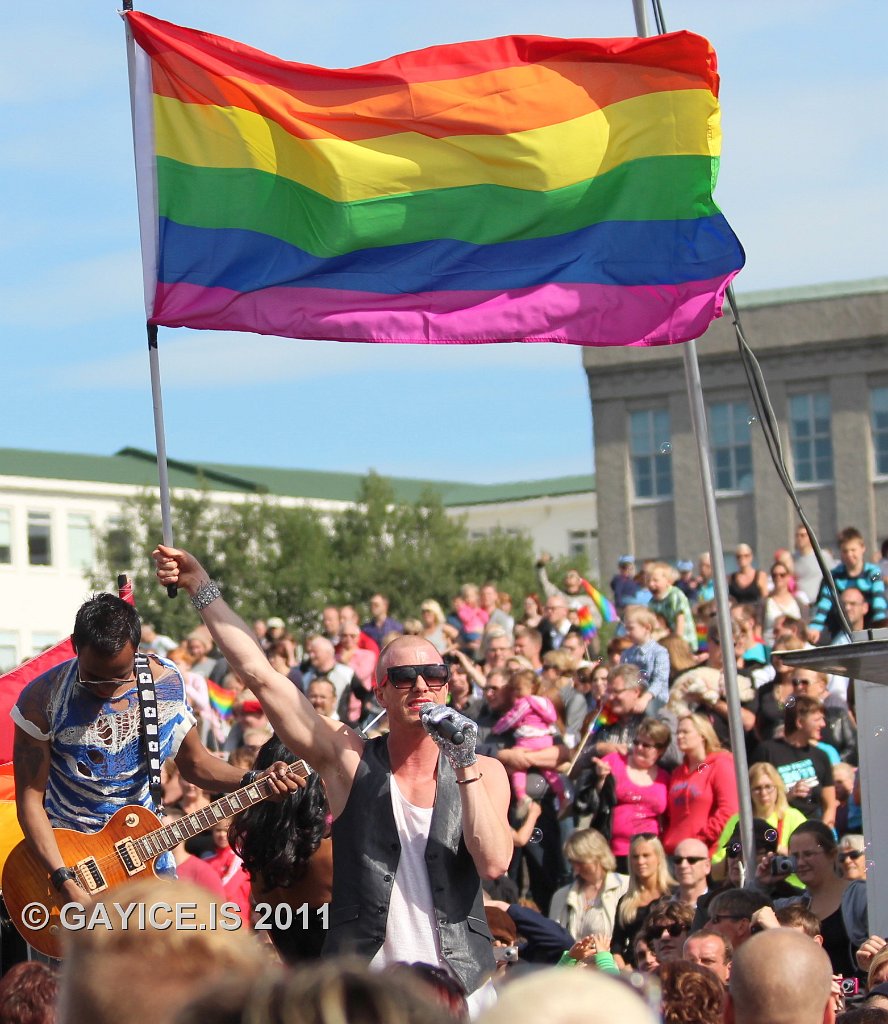 Tourism has become an important part of Iceland´s economy with more and more tourists visiting every year. The annual increase has been over 5% on average in the past 10 years1. In 2010 around 490.000 visitors came to Iceland and in 2011 the number grew to 565.0002.
What is LGBT tourism?
The nature of LGBT tourism (and marketing) is not clear to many in the tourism industry and way too often it´s simply approached in the wrong way. A few years ago, around the time when Gayice.is was launched (2003) we discovered that a local travel company was selling "Gay Packages" to Iceland without knowing what that really meant. For the travel company it was just another easy way to sell empty seats in an airplane. For the gay tourist who bought the package and ended up being the only gay on a sight seeing bus it was just disappointment and not the "gay tour" he bought. And not a good first impression of gay Iceland. But hopefully new local businesses focusing on LGBT travelers, such as Pink Iceland, will change that.
What makes Iceland a gay destination?
Most visitors say they chose Iceland because of the unique nature. Most LGBT travelers are probably here for the same reason even though more and more do come for special events such as Reykjavik Gay Pride in August and BEARS ON ICE in September and the newly established and promising Rainbow Reykjavik Festival which was held for the first time in February is likely to attract number of tourists in the future. All those events are very different from each other adding more diversity to the small and friendly gay scene in Iceland.
Iceland is by most considered a gay friendly country with a progressive legislation. It is a country where same sex marriage is equal to heterosexual marriage but according to a recent Community Report "gay men and lesbians are more likely to travel to a destinations with gay-friendly reputations / laws". Taking all of the above into account the foundations for the LGBT tourism to take off in Iceland are strong and the future is bright. Should I wear shades?
_____________________________
Source:
1. http://ferdamalastofa.is/upload/files/ENSKA_ferdatjonusta_i_tolum_mars2011.pdf
2. http://ferdamalastofa.is/Category.mvc/Display/503