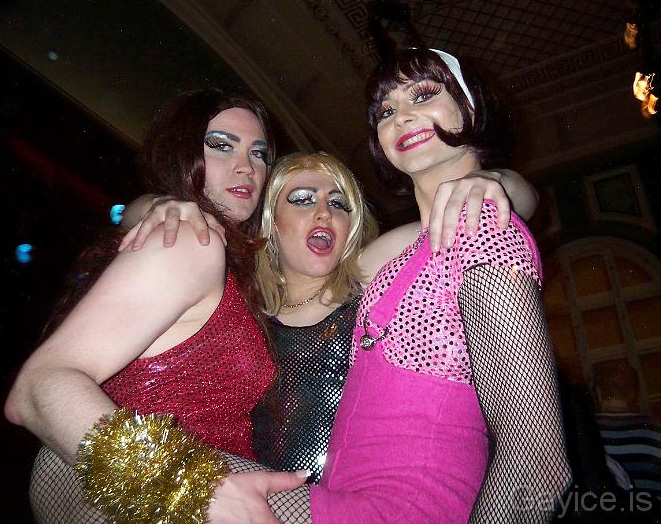 Visiting Reykjavik over Christmas has become more and more popular in recent years. It´s a great month to enjoy the world´s northernmost capital which is all lit up with colorful Christmas lights and streets full of people getting in the festive spirit.

LGBT visitors will find it easy to have some fun while here during the month of December. Apart from exploring the city and enjoy tours of some sort there are handful of queer events organized every year that are fun to attend but might also be an interesting experience as well!

First off it´s the Queer Center´s Christmas Bingo (December 2nd) where you stand the chance of winning something fabulous (or something interesting!) but more importantly by attending you´re helping the community to raise some some money for the National Queer Organization. The Queer Center's Christmas Dance is another great event to attend (December 18th) and last but not least it´s the Queer Center´s New years eve party which is simply a must-attend if you´re here for the new year.
Both events attract good number of local queers and good fun is guaranteed. For the gay men visiting Club MSC (which is a men only social club) runs it´s Arctic Darkness Party every year late November or early December and is one of the club highlight every year. This years the event takes place December 4th. Program includes Cocktail Party, Viking Style Buffet and late night Arctic Darkness Party. Various smaller events will also be available in December and many of them take place at the Queer Center on Laugavegur 3.