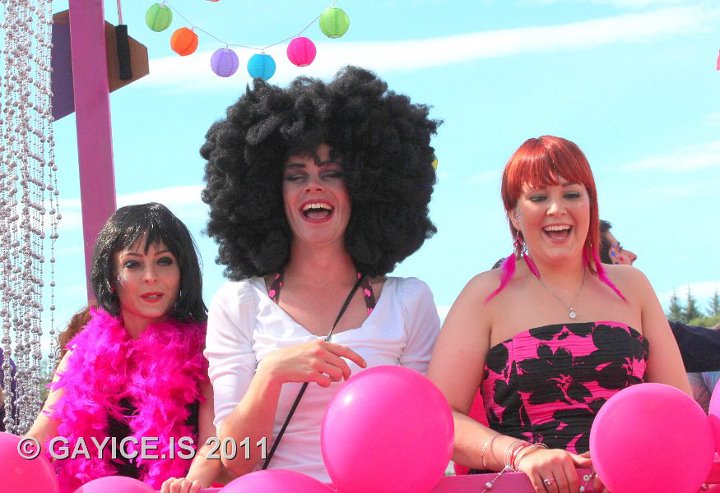 When browsing through a list of 10 reasons to visit Reykjavik, Iceland we felt something missing. So, we made another list with a queer twist. We´re probably leaving something out but this is what comes to mind. So, here´s a list of 10 good reasons why you should visit GAY Iceland as we truly believe it´s a wonderful destination for LGBT travelers.
1. It´s gay friendly! As a gay friendly destination Reykjavik, Iceland´s capital, is definitely on the top of its league. Reykjavik´s gay scene might not be the biggest there is but it´s very open and friendly. Iceland has also one of the most progressive legislation in world and is among the few countries in the world that has legalized same sex marriage. And, to quote Gayice.is reader "the locals are friendly and welcoming - as well as cute!".
2. Reykjavik Gay Pride. It´s like no other Gay Pride you´ll ever go to. Reykjavik Gay Pride has become one of the most popular event in Iceland and attracts thousands of locals and foreign visitors every year. Everybody are gay for a day, even our mayor!
3. The nightlife. Icelanders love to party and so should you if you come visit. Just don´t expect the locals to show up early, they wont but they sure stay up late. Sleeping is cheating.
4. BEARS ON ICE. If you like to be around bears and friends, BEARS ON ICE is definitely worth attending. By the time you leave you´re already planning your next trip to Iceland in a year.
5. Icelandic gay artists. There are so many great gay talents worth seeing. Check out Páll Óskar, Lay Low, Friðrik Ómar and Jonsi (from Sigur Ros) to name a few.
6. It´s the best place for Queer Beer!
7. Rainbow Reykjavik LGBT festival. The festival is to be held in February and offers a wide range of events and activities including cultural events, sight seeing tours, music, food and fun. What more can you ask for!
8. Iceland´s openly gay PM. Iceland is the first country in the world that has an openly gay prime minister. Mrs. Johanna Sigurdardottir has been leading Iceland´s government since early year 2009. And when the Icelandic parliament passed same-sex marriage legislation in 2010 she and her spouse were the first same sex couple to be officially married in Iceland.
9. Getting married? Honeymoon in Iceland? Iceland is a wonderful place for a wedding and a honeymoon! A number of couples travel to Iceland every year to get married and spend their honeymoon in this exotic country on top of the world. Read a story about a honeymoon in Iceland.
10. It´s warmer than you think! It´s not as cold as you might think! Reykjavik is actually a bit warmer than New York in winter!