Vice president Mike Pence was greeted with a colorful support for LGBT+ rights on his visit to Iceland. Many companies, agencies and individuals dicided to celebrate diversity that day, including IT company Advania next door to Höfði where the meeting took place.
"We just felt the need to celebrate diversity today and wanted to show that by flying the flags," Ægir Már Þórisson, director of Advania, told mbl.is. Company flags were replaced by the rainbow flags this morning.
The labour union Efling close by also put up the rainbow flags, VSÓ consulting opposite Höfði and the offices of The City of Reykjavík nearby.
Mike Pence met with the Prime minister who emphasized that one of her governments key emphasis are LGBT+ rights and diversity. The President of Iceland also spoke out in support of diversity as did the Mayor of Reykjavík. The Mayor chose to go by bicycle to meet Mike Pence at Höfði, as he often does, but got stopped by security officers who did not believe at first the Mayor could possibly be cycling to the meeting.
The composite image on top comes from dv.is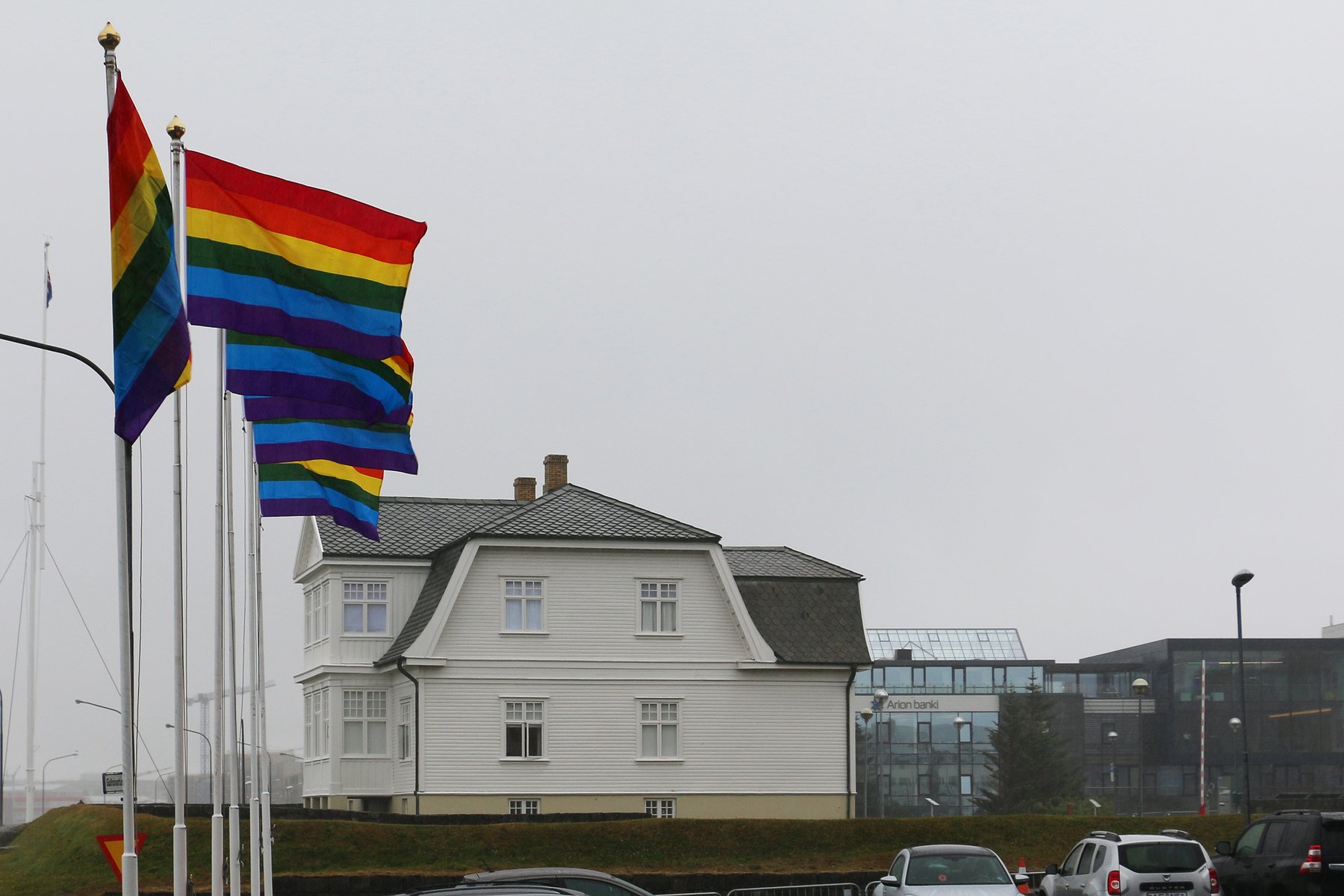 Photo: 'ADVANIA'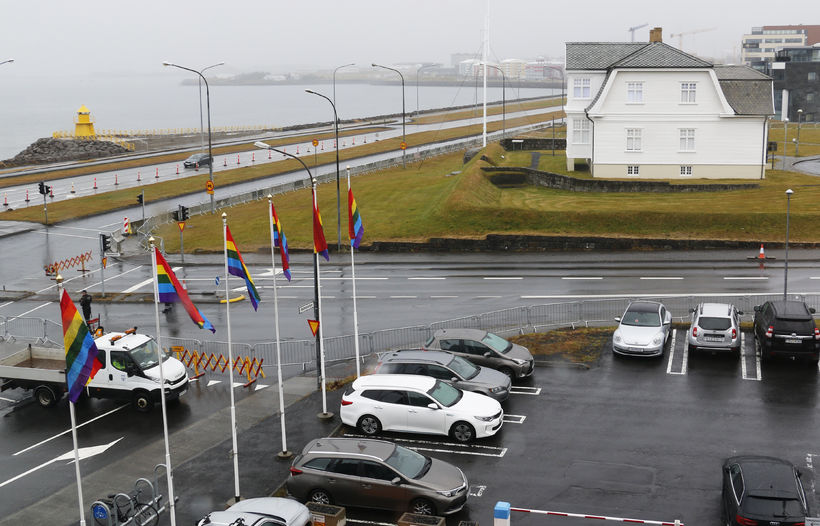 Photo: mbl.is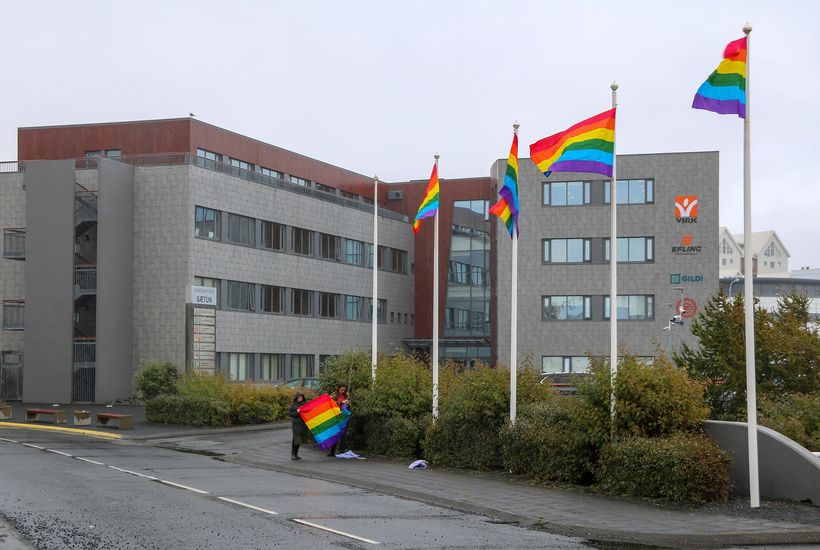 Photo: Efling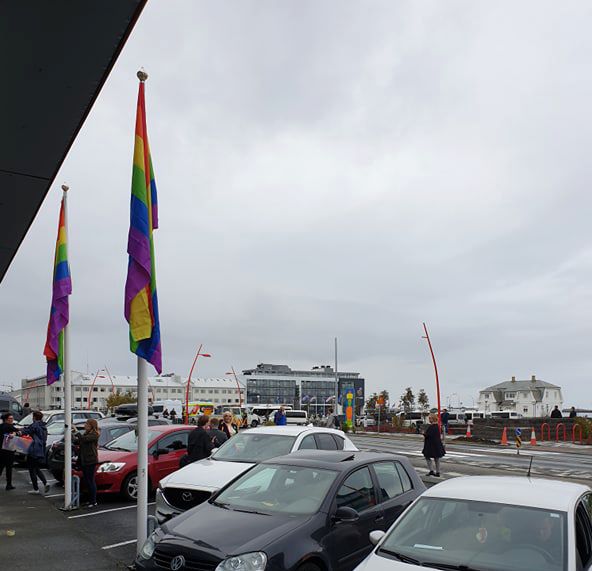 Photo: VSÓ Ráðgjöf | VSÓ consulting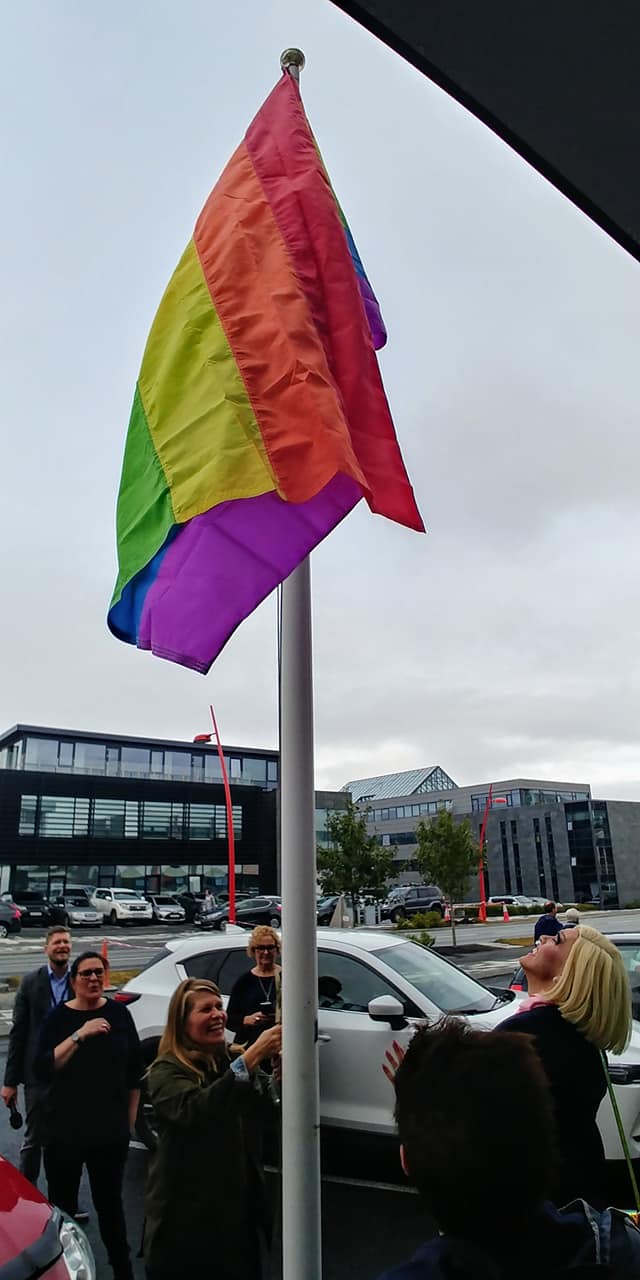 Volunteers helped handing out the LGBT rainbow flag to businesses in the neighbourhood.
Photo: VSÓ Ráðgjöf | VSÓ consulting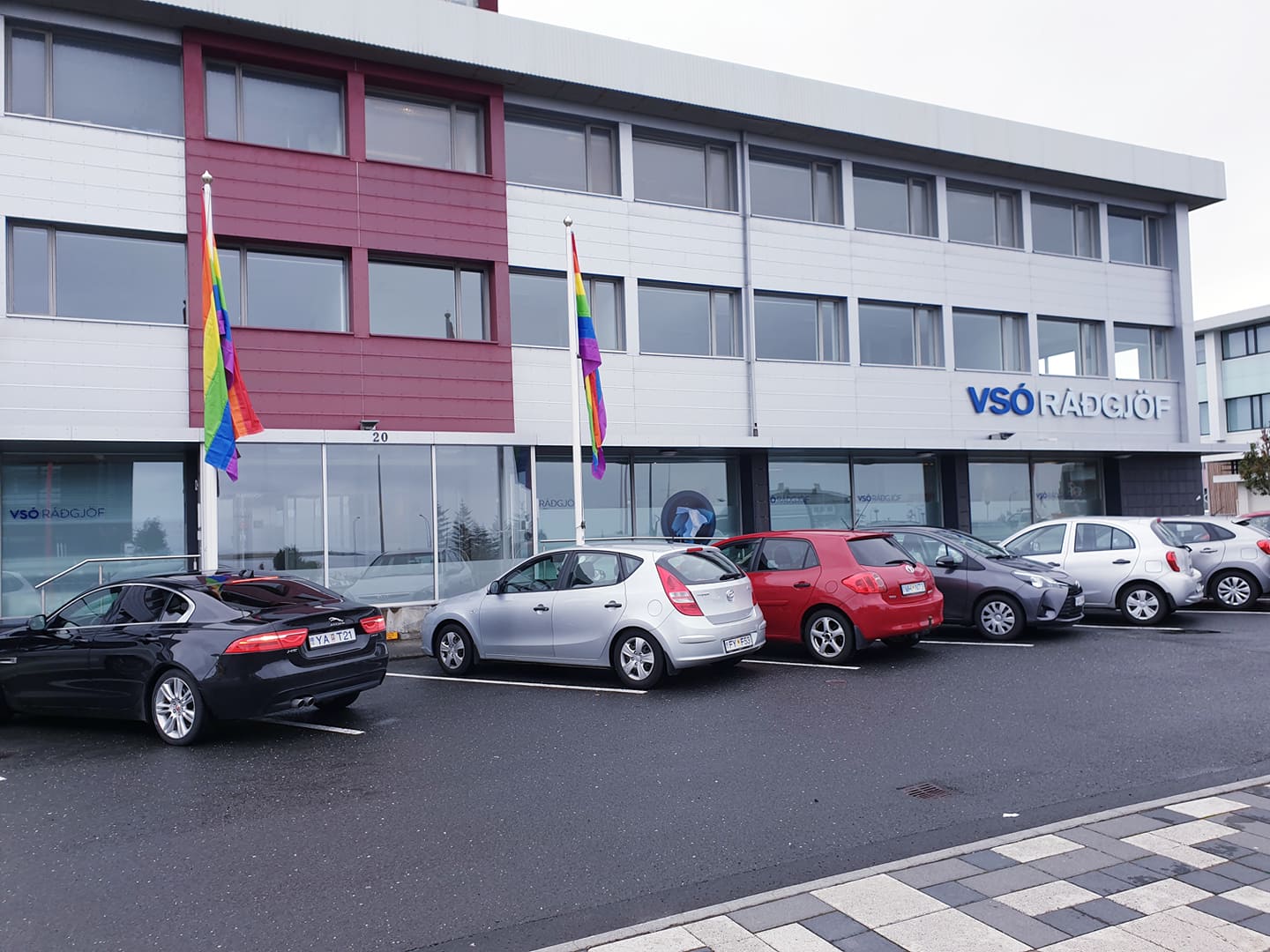 Photo: VSÓ Ráðgjöf | VSÓ consulting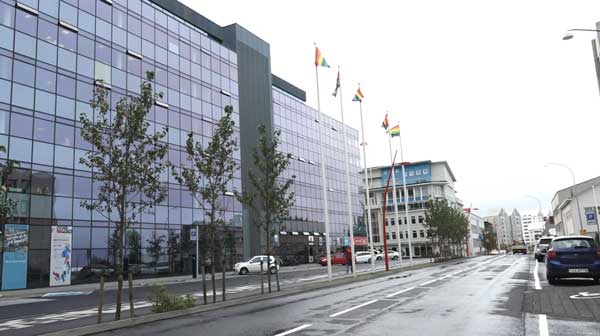 Outside the offices of the City of Reykjavík
There was even a drag queen reporting from the scene: