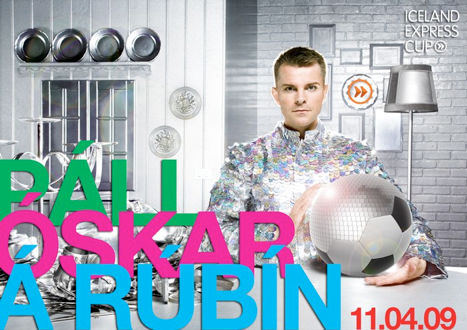 Coming up easter is packed with fun things to do, a little bit of something for everyone. The big event coming up is the Iceland Express Cup football tournament which starts April 8th with teams from Iceland, UK, germany, USA and Denmark competing.
But the tournament is not just about football. There is a full weekend program which includes Wednesday night Pub Quiz at the Queer Center (Laugavegur 3), Friday trip to the world famous Blue Lagoon and Saturday dance with the well known Eurovision Contestant Paul Oscar. Tickets only available on midi.is.
For those who want to explore the nightlife should check out the newly opened Barbara (Laugavegur 22), the straight friendly Q-bar (Ingólfsstræti 3) or the men only Club MSC on Laugavegur 28 which is open Thursday, Friday, Saturday and Sunday from 11 pm.
If you´re looking for a nice and cozy cafe in the city center we highly reccommend Café Babalu on Skolavörðustigur which offers light meals and delicious fresh-baked cake at a fair price (open every day from 11 am to 11 pm). Babalu´s friendly staff and homey ambience makes it hard to leave once there. For those seeking adventures a journey with Elding Whale watching can bring you up close to whales in their natural habitat. Elding is now operating every day 9 am and 1 pm.