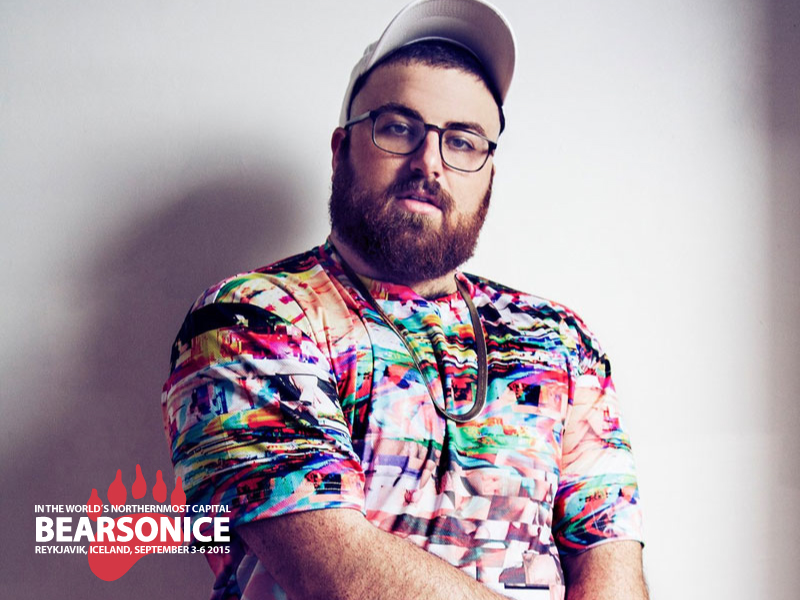 Once again BEARS ON ICE will throw its celebration weekend for bears and friends in September, this time for the 11th year. Special guest for this year´s BEARS ON ICE is no other than the Chicago born, Brooklyn-based queer rapper Big Dipper. Known for his crazy antics, exciting live shows, and infectious music make him the most one of the most exciting independent queer performer and rap act to watch. DETAILS magazine named him one of Hop's Queer Pioneers in 2012 and he has been profiled by VICE, Red Eye Chicago, the Huffington Post, Out.com, Chicago Reader and countless other blogs and online publications. And recently he made it to the top list of most eligible gay bachelors by OUT Magazine.
BEARS ON ICE is one of Iceland´s biggest Queer Events. It´s also the only bear event to be held in Iceland welcoming bears and friends for a long weekend of fun and entertainment in Reykjavik in September every year. BEARS ON ICE registration has just opened and those who plan to do the participate in the whole event and buy the Full Event Pass (which includes Golden Circle Sight seeing tour, a visit to the world famous and highly popular Geothermal Blue lagoon and entrance to all parties during the event) should hurry up as the Full Event Pass sold out last year! BEARS ON ICE also offers unlimited number of Simple Passes which includes an entrance to all parties and a BEARS ON ICE t-shirt.
Check out BEARS ON ICE webpage for more information and registration.