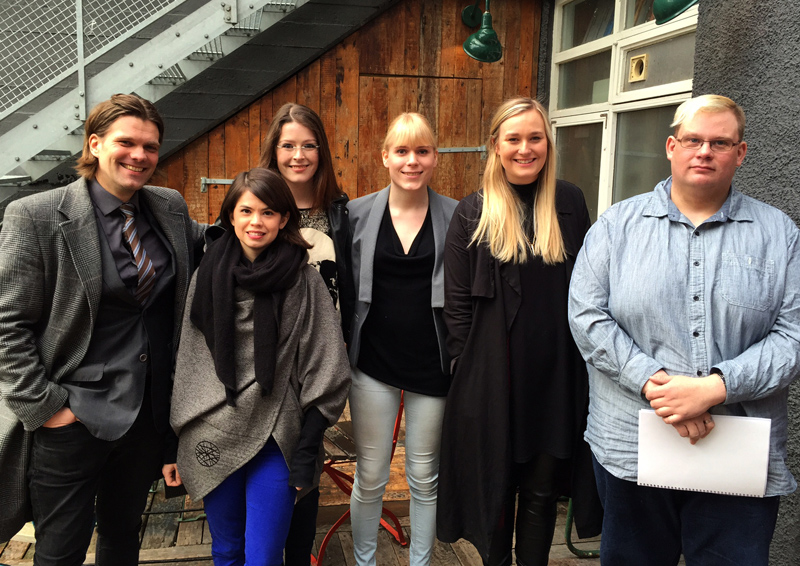 Samtökin 78, The National Queer Organization, has selected new board of directors. Hilmar Magnusson will take the Chair of Samtökin '78 board of directors serving his second term on the Organization´s front line. 5 new members will join the board for the next term of the 7 selected each year. According to Hilmar, newly elected Chair of Samtökin '78, some of the most important challenges ahead comes from within the organization such as getting the Community Center back on track, fund proper staffing and involving social groups more actively within the Organization. "Last year Samtökin sold their old headquarters on Laugavegur and getting the new facility up and running has been hectic and time consuming. Hopefully we´ll see end of that early spring" says Hilmar.
"Samtökin '78 is also providing an important service to the community and recognition of the all the work we´re doing by authorities is very important. A lot of the service we´re providing is simply not being paid for properly and financial support is needed if we´re going to be able to continue doing what we do. At the same time we´re asked to do more counseling, have social workers do more work, we´re not getting any funding which allows to do that. That needs to be fixed" adds Hilmar.
Since founded in 1978, Samtokin '78 has fought against prejudice and discrimination and the success has been nothing short of remarkable. Despite the fact that legislation has changed dramatically for the better and placed Iceland on top of the list when it comes to LGBT rights, there is still work to be done. Discrimination and prejudice still exist and an ongoing dialogue with the public & politicians is needed to keep things on the right path. Gays & lesbians have won most battles on the legal front, but there is still a lot of work to be done securing other minorities under the LGBT umbrella full legal rights including trans and inter-sex people. "We are still much needed and we´re going to continue do what needs to be done" says Hilmar Magnusson, Chair of Samtökin '78.
Picture (left to right): Hilmar Hildarson Magnúsarson, Aldís Þorbjörg Ólafsdóttir, Kitty Anderson, Steinu Dögg Vigfúsdóttir, María Rut Kristinsdóttir, Jósef S. Gunnarsson (Matthew Deaves was not present)