The 8th annual Rainbow Reykjavik event takes place March 8th until the 10th hosted by Pink Iceland, "Iceland's first and foremost tour operator and travel agency dedicated to LGBTQI clientele".
This small pride festival is the perfect winter getaway and a great introduction to Iceland. It's a great weekend with amazing nature, nightlife and northern lights in fantastic international and local company. Waterfalls, erupting geysers, tectonic plates, the most popular party of the season, comedy, singing, exciting activities, world class cuisine and geothermal baths all neatly arranged over 3 glorious days.
Guests have in previous years come from countries all over the world, including the USA, Canada, Germany, France, the Netherlands, Denmark, Sweden and Norway to name a few. It's a small festival, places are limited so make sure to book early!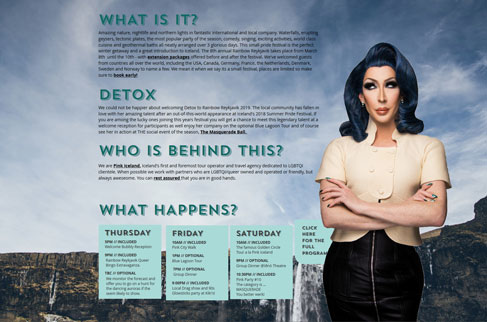 Pink Party # 10 // The Masquerade Ball
One of the highlights is partying with the locals ate the Masquerade Ball in Iðnó on March 9th. Tickets are sold separately so you can't make the whole event you can still join some of the fun. Don't miss out on this fabulous night of glamour, excess and beauty in all its forms, shapes and sizes. The legendary Detox will join us for the night and judge the walk. Everyone is welcome to join for a chance to win amazing prices. The category is: Masquerade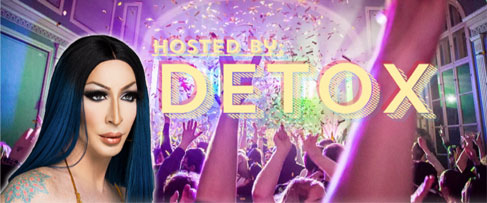 And just if you missed it: Detox will be there!
Get your tickets here: PINK PARTY # 10 // THE MASQUERADE BALL