The annual Pink Party: Masquerade Ball will be held at the Iðnó Theatre on March 9th. 

The Pink Party is without a doubt the most glamorous LGBTQI+ event of the season. Guests are encouraged to be as outrageous as they're comfortable with when it comes to dressing up and, keeping with the theme wear some kind of mask, anything goes! The party aims to nurture a variety of queer expression where people should feel free to be themselves.
The organizers are going all in and hope you will too! The party is not for profit and if there is any money left once the costs have been paid they will all be put to good use within the queer community.
This year will be extra special as the event will be hosted by DETOX.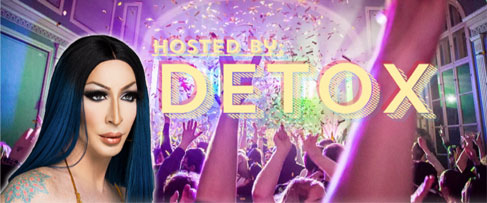 Tickets are available online: https://www.pinkiceland.is/masquerade-ball
And if you want to meet and greet Detox they have tickets for that too.
Doors open at 10:30pm and guests are encouraged to be on time.
Check out the Facebook event: 
PINK MASQUERADE PARTY 2019 featuring:
▵ The Only Detox
▵ Dj Atli Kanill & Styrmir Dansson
▵ Miss Whoop Whoop
▵ Daniel Lismore
▵ Gógó Starr
▵ Miss Gloria Hole - Queen of Iceland
▵ Miss Agatha P.
▵ Miss Faye Knús
▵ @Ondina (Rebecca Hidalgo)

And more...
22:30-12:30 Glitter & Makeup Station
22:00-03:00 Photo Booth
Photographer Julie Rowland will snap fab photos all night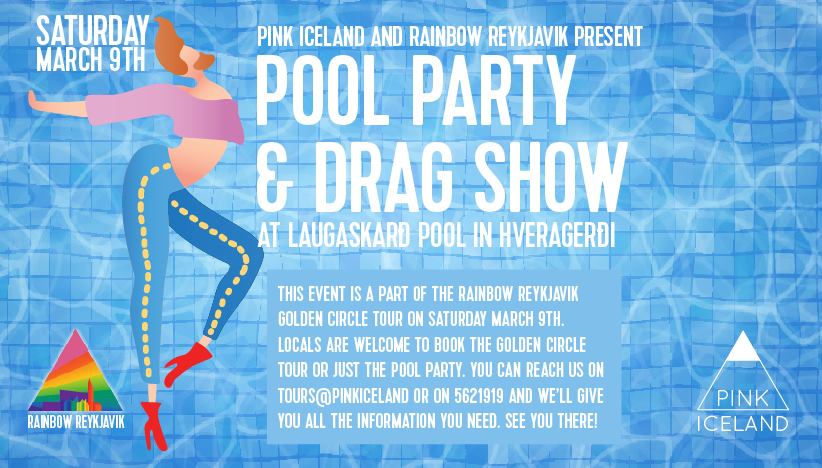 Hot Geothermal Baths and Iceland's favourite Drag Queens!
But wait - there is more. Earlier in the the day the fabulous Miss Gloria Hole - Queen of Iceland and Gógó Starr will host a Drag Pool Party at the Geothermal Baths in Laugaskarð on March 9th.
Hot pots, whirlpools and a natural sauna has been privately rented for this Rainbow Reykjavik event! The pool is heated with steam coming directly from the ground - sooo good for your skin honey!

The Pink Pool Party is part of the Golden Circle Tour but if you are not joining the tour - you can join us at the party at 5pm. Ticket price 2500 ISK only, includes access for your Body-Ody-Ody to Laugarskarð and Sick'ning Drag Show. Please remember to bring a towel. Drinks will be sold by the pool.

Get your ticket now as they're limited! Link on Facebook event

Heat up for the Pink Masquerade Party in hot waters!