Reykjavík Film Festival is in full swing and as usual we can find a few interesting LGBTQ+ films there. Here are a few that caught our attention.
Rock Hudson: All that Heaven Allowed
Rock Hudson was an icon in the Golden Age of Hollywood, but he sacrificed a part of himself to give the public the films they loved. When news broke that Hudson was dying from AIDS, the world was forced to sit up and pay attention to a disease too long ignored and stigmatized.
Orlando, My Political Biography / Orlando, ma biographie politique
The French director Paul B. Preciado brings together 26 trans or non-binary people in order to try and bring out Orlando, the titular character in Virginia Woolf's 1928 novel Orlando: A Biography where the main character changes genders midway through the story. A striking satire on how people's genders have become a subject of political debate.
Queendom
21-year old Gena is a queer artist from a small town in Russia. She dresses in otherwordly costumes and stages otherworldly performances to protest against the way LGBTQ+ people are treated in Putin's Russia. In a mix of documentary and fiction, director Agniia Galdanova extends Gena's inner world and her struggles to create something truly unique.
20,000 Species of Bees / 20,000 especies de abejas
A stirring coming-of-age story about a girl exploring her gender identity among a Basque beekeeping matriarchy, featuring an astonishing performance from the youngest Silver Bear winner in history.
Call me by you name
In 1980s Italy, romance blossoms between the 17 year old Elio and the 24 year old Oliver when the latter is hired as Elio's father's research assistant.
Short films
I Do
Faced with deportation two Russian students in Canada conspire to pose as a gay couple in order to seek asylum. But soon they start developing real feelings for each other.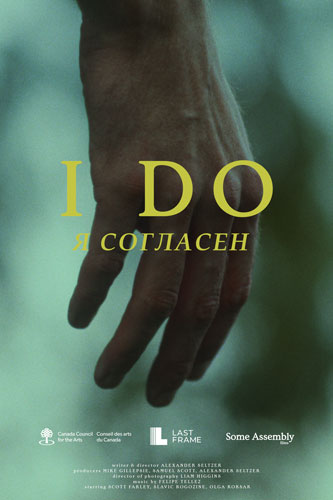 Dildotectónica / Dildotectonics
In modern times, Rebeca attempts to create a collection of non-phallic ceramic dildos. During the Inquisition, Josefa finds a dildo that is used in their forbidden love relationship with Maria.